In-Position Technologies would like to thank everyone who stopped by our booth at the NoCom 2017 Trade Show on April 27th in Loveland, CO. We are looking forward to meeting with you in the near future to discuss your upcoming projects.
We would like to thank the following companies:
Bekmar Corp
BRIC
Belden
Anixter
Leoco Corp
Protech
MP Manufacturing
Syncroness
Prosper Systems
ECHAD Enterprises

Pinnacle Architectural Lighting
Waste-Not Recycling
Boulder Innovation Group
SCRAM Systems
WIT
Karcher
Woodward Governor
CCX Corp
Otter Products
Aerotek

Baack Controls
EWI
Current (GE Lighting)
Paradigm Research Optics
Burris/Steiner
Loveland Products
Aqua-Hot
P2MYZE
Panther
Applied Engineering Science

Valin
Design Metal Manufacturing
Prodezyn Inc.
Springs Fab
Snaptron
Manes Machining
3rd Frontier
Element Materials Technology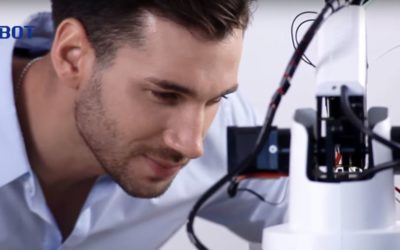 In a not too distance past, new technology was something reserved for professors, scientists, or high powered executives. Let's take computers for example. In 1986 the fastest computer on the market in was the Compaq 386 Desktop computer which ran for $6,499 ($14,499...
read more